Microfluidics for Genome Research
Join us on February 11th, 6:00 – 9:00 pm, at BD's campus in San Jose.
This event is generously sponsored by:
This event is hosted in collaboration with the Microfluidics Consortium's MF10.2 meeting.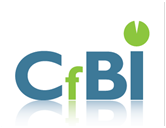 Details
Time: 6:00 – 9:00pm
Location: BD Biosciences, 2350 Qume Dr., San Jose, CA 95131
Transportation:
Ample parking is available in the parking lot at 2350 Qume Drive
Program:
6:00 pm:
Registration, networking and buffet
6:40 pm:
7:00 pm:
Keynote speaker 1: Dr. Nefeli Tsaloglou, Scientific Director, Mammoth Biosciences
Keynote speaker 2: Dr. Adam Sciambi, Director of Engineering, Mission Bio
Discussion with speakers: (Moderator) Dr. Don Arnold, CEO, Veristad
8:15 pm
Job board (If you would like to post jobs, please contact us.)
8:30 pm
Speakers
Dr. Nefeli Tsaloglou
Maria-Nefeli Tsaloglou, PhD is Scientific Director at Mammoth Biosciences. Her work focuses on developing CRISPR diagnostics.
She read for a DHons BSc in Biochemistry and Chemistry, a PhD in Biophysical Chemistry, and completed her postdoctoral training in Electronics and Computer Science at the University of Southampton (UK). In 2014, Nefeli received a Marie Curie International Outgoing Fellowship from the European Commission to develop low-cost, paper-based diagnostic devices at the Whitesides Research Group (Department of Chemistry & Chemical Biology, Harvard University, USA).
She has held positions as Sensors Science Team Leader at the Sensors Development Group of the National Oceanography Centre (UK), and Scientific Director, then CEO of non-profit Diagnostics for All (MA, USA). She remains on the board of Directors for Diagnostics for All, and a visiting scholar at the Whitesides Group.
Dr. Adam Sciambi
Dr. Adam Sciambi serves as the Director of Engineering at Mission Bio, which he co-founded in 2014 and where he led the design and launch of its single-cell DNA sequencing microfluidics cartridge and instrument. His path to small-scale systems began with a PhD in Applied Physics at Stanford where he created a new type of quantum transistor, after which he transitioned his fabrication skills to soft lithography and microfluidics in a postdoc appointment in Prof. Adam Abate's lab at UCSF. There, Dr. Sciambi worked on complex droplet microfluidic manipulation with a focus on single-cell analysis. His various projects spanned sorting droplets microfluidically at 30kHz, an order of magnitude faster than previously reported, to designing systems that apply multiple reagent addition and subtraction steps in series at high throughput. His key invention, in collaboration with molecular biologist and Mission Bio co-founder Dr. Dennis Eastburn, was a protocol and multi-step microfluidic design to liberate DNA from chromatin in the nuclei for detection in drops. This technology was spun out into Mission Bio. With a quickly growing team, Dr. Sciambi commercialized his breadboard and fluidics into the first high-throughput, single-cell DNA sequencing system: the Mission Bio Tapestri platform. Since launching the platform in late 2017, Mission Bio now has fifty employees, a strong install base, and millions of single cells sequenced.