Point-of-Care Diagnostics
Bay Area Microfluidics Network met on April 16th, 4:30 – 6:00 pm, on Zoom.
Details
Time: 4:30 – 6:00pm
Program:
4:30 pm:
4:40 pm:
Keynote speaker 1: Albert Folch, Professor, University of Washington
Keynote speaker 2: Franco Goytia, CEO, Caspr Biotech
Discussion with speakers: (Moderator) Don Arnold, CEO, Veristad
5:50 pm:
Job board (if you would like to post jobs, please contact us)
6:00 pm:
Networking in Zoom breakout rooms
Speakers
Dr. Albert Folch
Albert Folch received his BSc in physics from the University of Barcelona (UB), Spain, in 1989. In 1994, he received his PhD in surface science and nanotechnology from the UB's Physics Dept. During his PhD he was a visiting scientist from 1990–91 at the Lawrence Berkeley Lab working on AFM under Dr. Miquel Salmeron. From 1994–1996, he was a postdoc at MIT developing MEMS under the advice of Martin Schmidt (EECS) and Mark Wrighton (Chemistry). In 1997, he joined the laboratory of Mehmet Toner as a postdoc at Harvard's Center for Engineering in Medicine to apply soft lithographic methods to tissue engineering. He has been at Seattle's UW BioE since June 2000 where he is now a full Professor, accumulating over 8,900 citations (averaging >95 citations/paper over his whole UW career). In 20 years, he has supervised 16 postdocs (19% of whom have reached faculty rank), 11 Ph.D. students (27% of whom have reached faculty rank), 17 M.S. students, and >40 undergraduates. His lab works at the interface between microfluidics and cancer. In 2001 he received a NSF Career Award and in 2014 he was elected to the American Institute for Medical and Biological Engineering (AIMBE) College of Fellows (Class of 2015). He serves on the Advisory Board of Lab on a Chip since 2006. Albert Folch is the author of four books, including "Introduction to BioMEMS", a textbook now adopted by more than 89 departments in 18 countries (including 40 universities in the U.S. alone), and other scientific dissemination books. Since 2007, the lab runs a celebrated outreach art program called BAIT (Bringing Art Into Technology) which has produced seven exhibits, a popular resource gallery of >2,000 free images related to microfluidics and microfabrication, and a YouTube channel that plays microfluidic videos with music which accumulates ~140,000 visits since 2009.
Franco Goytia
Franco Goytia is co-Founder & CEO of Caspr Biotech, company accelerating the accessibility of molecular diagnostics using CRISPR.
He is a second time founder with previous experience as CEO of Ando, a startup which was acquired by Moova.io a LatAm tech player when he was just 23 years old. He was selected in 2017 as a Young Leader by the US Department of State (as part of the YLAI program).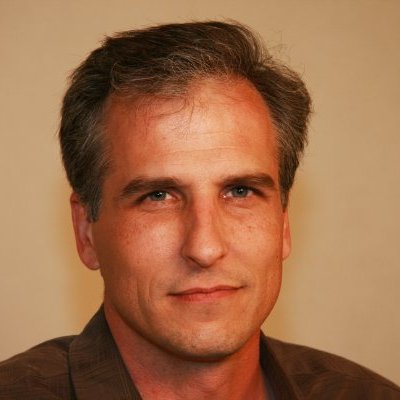 Dr. Don Arnold
Dr. Don Arnold received his B.A. in Chemistry from Cornell University and his Ph. D. from the University of California at Berkeley, studying chemical reaction dynamics and molecular spectroscopy. He completed post-doctoral studies at the University of Southern California with Professor Curt Wittig and Professor Hanna Reisler, studying molecule-surface scattering dynamics. In 1997, Don accepted a Senior Technical Staff position at Sandia National Laboratories, where he changed his focus to the development of microfluidics and microscale chemical analysis systems. In May 2000, Don co-founded a spin-out company based on this technology, Eksigent Technologies. Don led Eksigent's microfluidic technology development effort, included winning an Advanced Technologies Program grant, developing key electrokinetic flow control technologies and managing Eksigent's intellectual property portfolio. In 2007, Don became VP of Business Development and Strategic Alliances and played a key role in the sale of the analytical instruments portion of the business to AB SCIEX in Feb 2010. In August 2010, he led the Eksigent division of AB SCIEX as General Manager until August 2012, when he became VP of R&D and Principal Scientist in AB SCIEX. Don transitioned to Business Development in 2015 identifying and cultivating external technologies showing potential for the SCIEX pipeline. In 2017, Don founded Veristad, LLC where he is CEO and provides expert technical and business consulting for life science companies, assisting established companies during assessment of early-stage technologies and assisting early-stage technology companies as the navigate from start-up to exit. He has over 50 publications and patents and has made numerous presentations at national and international scientific conferences and universities.