Paper Microfluidics
This event occurred on June 25th, 4:30 – 6:00 pm, on Zoom.
We held a bonus networking session from 6pm to 6:30pm with the ability to choose a breakout room.
Details
Time: 4:30 – 6:00pm
Location: Zoom
Program:
4:30 pm:
4:40 pm:
Keynote speaker 1: Dr. Jacqueline Linnes , Marta E. Gross Assistant Professor in the Weldon School of Biomedical Engineering at Purdue University
Keynote speaker 2: Dr. Maria-Nefeli Tsaloglou, Board Member, Diagnostics for All
Discussion with speakers: (Moderator) Don Arnold, CEO, Veristad
5:50 pm:
Job board (if you would like to post jobs, please contact us)
6:00 pm:
Networking in Zoom breakout rooms
Speakers
Dr. Jacqueline Linnes
Dr. Jacqueline Linnes is the Marta E. Gross Assistant Professor in the Weldon School of Biomedical Engineering at Purdue University. Her lab develops real-time detection technologies to prevent, diagnose, and better understand the pathogenesis of diseases. This work emphasizes the translation of fundamental microfluidics and biological assays into point-of-care diagnostics using human-centered design principles. Her extensive experience in translational research includes co-founding and managing early-stage field-testing and user feedback for two startup companies as well as sub-awards for NIH, NSF, and NIST Small Business Innovation Research (SBIR) grants on multiple projects. She has co-developed mobile diagnostics, wearable devices, and water purification technologies for use in the US, Bolivia, Nicaragua, Kenya, Bangladesh, and Haiti. Her teaching repertoire includes undergraduate engineering Capstone Design courses, graduate level point-of-care diagnostics, and international workshops on human-centered design and medical device translation.
Dr. Maria-Nefeli Tsaloglou
Maria-Nefeli Tsaloglou, PhD is Scientific Director at Mammoth Biosciences. Her work focuses on developing CRISPR diagnostics.
She read for a DHons BSc in Biochemistry and Chemistry, a PhD in Biophysical Chemistry, and completed her postdoctoral training in Electronics and Computer Science at the University of Southampton (UK). In 2014, Nefeli received a Marie Curie International Outgoing Fellowship from the European Commission to develop low-cost, paper-based diagnostic devices at the Whitesides Research Group (Department of Chemistry & Chemical Biology, Harvard University, USA).
She has held positions as Sensors Science Team Leader at the Sensors Development Group of the National Oceanography Centre (UK), and Scientific Director, then CEO of non-profit Diagnostics for All (MA, USA). She remains on the board of Directors for Diagnostics for All, and a visiting scholar at the Whitesides Group.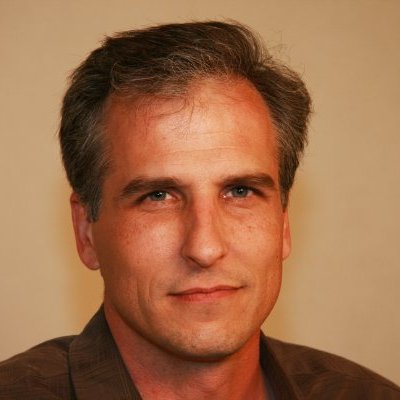 Dr. Don Arnold
Dr. Don Arnold received his B.A. in Chemistry from Cornell University and his Ph. D. from the University of California at Berkeley, studying chemical reaction dynamics and molecular spectroscopy. He completed post-doctoral studies at the University of Southern California with Professor Curt Wittig and Professor Hanna Reisler, studying molecule-surface scattering dynamics. In 1997, Don accepted a Senior Technical Staff position at Sandia National Laboratories, where he changed his focus to the development of microfluidics and microscale chemical analysis systems. In May 2000, Don co-founded a spin-out company based on this technology, Eksigent Technologies. Don led Eksigent's microfluidic technology development effort, included winning an Advanced Technologies Program grant, developing key electrokinetic flow control technologies and managing Eksigent's intellectual property portfolio. In 2007, Don became VP of Business Development and Strategic Alliances and played a key role in the sale of the analytical instruments portion of the business to AB SCIEX in Feb 2010. In August 2010, he led the Eksigent division of AB SCIEX as General Manager until August 2012, when he became VP of R&D and Principal Scientist in AB SCIEX. Don transitioned to Business Development in 2015 identifying and cultivating external technologies showing potential for the SCIEX pipeline. In 2017, Don founded Veristad, LLC where he is CEO and provides expert technical and business consulting for life science companies, assisting established companies during assessment of early-stage technologies and assisting early-stage technology companies as the navigate from start-up to exit. He has over 50 publications and patents and has made numerous presentations at national and international scientific conferences and universities.