Commercializing Emerging Technologies
This event occurred on August 27th, 4:30 – 6:00 pm PDT, on Zoom.
We hosted a bonus networking session from 6pm to 6:30pm PDT.
We hosted this event in collaboration with the Mid-Atlantic Micro-Nano Alliance (MAMNA).
This event was FREE to all participants.
Details
Time: 4:30 – 6:00pm
Location: Zoom link shared with registered participants
Program:
4:30 pm:
4:40 pm:
Keynote speaker 1: Dr. Lily Kim, Partner/Chief Scientist, OS Fund
Keynote speaker 2: Dr. Elizabeth Mirowski, SBIR/STTR Program Director, NSF Seed Fund
Discussion with speakers: (Moderator) Don Arnold, CEO, Veristad
5:50 pm:
Job board (if you would like to post jobs, please contact us)
6:00 pm:
Networking in Zoom breakout rooms
Speakers
Dr. Lily Kim
Lily Kim is a Partner and Chief Scientist at OS Fund and has contributed to the technology commercialization ecosystem for over 15 years. She has advised Fortune 500 biotech and pharmaceutical companies, helped research groups at the Wyss Institute at Harvard commercialize their work, established a community forum for microfluidics commercialization in New England, served on the board of directors of the Hertz Foundation, helped neurotechnology company Kernel get its start, and advised multiple funders and investors. Lily has an SB in electrical engineering and a PhD in biomedical engineering at MIT/Harvard, where she was awarded a Hertz Fellowship.
Dr. Elizabeth Mirowski
Elizabeth (Ela) Mirowski started as an SBIR/STTR program director in May 2020. Before NSF, Ela was a Founder and CEO of Verellium, a medical device startup. At Verellium she built strong collaborative partnerships across industry, academia, and federal labs to develop novel solutions for clinical imaging that resulted in new products and new market segments. She also worked for High Precision Devices (HPD) where she successfully transferred several technologies into prototypes and commercialized them, creating a standalone, revenue-generating company, QalibreMD, in just three years. As a principal investigator on SBIR grants from various federal agencies, Ela led the program direction including research, engineering, manufacturing, and market development. In addition to these activities, she engaged in fundraising from venture capital and private equity sources. For more than 17 years, Ela worked for and consulted to small businesses managing the development of technologies involving photonics for displays, semiconductor electronics, renewable energies, nanomaterials, and lab-on-chip platforms for evaluating neural growth and biological processes at the single-molecule level. Ela holds a Ph.D. in Physical Chemistry from the University of Colorado, a B.A. in Chemistry from Columbia University, and completed a National Research Council post-doctorate at the National Institute of Standards and Technology.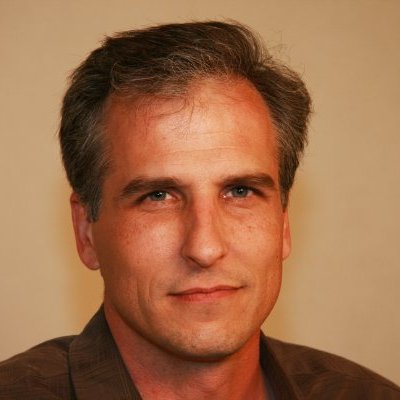 Dr. Don Arnold
Dr. Don Arnold received his B.A. in Chemistry from Cornell University and his Ph. D. from the University of California at Berkeley, studying chemical reaction dynamics and molecular spectroscopy. He completed post-doctoral studies at the University of Southern California with Professor Curt Wittig and Professor Hanna Reisler, studying molecule-surface scattering dynamics. In 1997, Don accepted a Senior Technical Staff position at Sandia National Laboratories, where he changed his focus to the development of microfluidics and microscale chemical analysis systems. In May 2000, Don co-founded a spin-out company based on this technology, Eksigent Technologies. Don led Eksigent's microfluidic technology development effort, included winning an Advanced Technologies Program grant, developing key electrokinetic flow control technologies and managing Eksigent's intellectual property portfolio. In 2007, Don became VP of Business Development and Strategic Alliances and played a key role in the sale of the analytical instruments portion of the business to AB SCIEX in Feb 2010. In August 2010, he led the Eksigent division of AB SCIEX as General Manager until August 2012, when he became VP of R&D and Principal Scientist in AB SCIEX. Don transitioned to Business Development in 2015 identifying and cultivating external technologies showing potential for the SCIEX pipeline. In 2017, Don founded Veristad, LLC where he is CEO and provides expert technical and business consulting for life science companies, assisting established companies during assessment of early-stage technologies and assisting early-stage technology companies as the navigate from start-up to exit. He has over 50 publications and patents and has made numerous presentations at national and international scientific conferences and universities.