Microfluidics: The Next 10 Years
Date: December 10th, 4:30 – 6:00 pm PST, on Zoom.
We held a bonus networking session from 6pm to 6:30pm PST. Participants were able to choose their own breakout rooms.
This event was FREE to all participants.
Watch the event on our YouTube channel.
Details
Time: 4:30 – 6:00pm PST
Location: Zoom
Program:
4:30 pm:
4:40 pm:
Keynote speaker 1: Dr. Dino Di Carlo, Professor, UCLA
Keynote speaker 2: Dr. Don Arnold, CEO, Veristad
Discussion with speakers: (Moderator) Yolanda Fintschenko, Co-Founder, FounderTraction
5:50 pm:
Job board (if you would like to post jobs, please contact us)
6:00 pm:
Networking in Zoom breakout rooms
Speakers
Dr. Dino Di Carlo
Dino Di Carlo received his B.S. in Bioengineering from the University of California, Berkeley in 2002 and received a Ph.D. in Bioengineering from the University of California, Berkeley and San Francisco in 2006. From 2006-2008 he conducted postdoctoral studies in the Center for Engineering in Medicine at Harvard Medical School. He has been on the faculty in the Department of Bioengineering at UCLA since 2008 and now as Professor of Bioengineering serves as the Vice Chair of the Department and Deputy Director of an NSF Engineering Research Center focused on diagnostics for underserved populations. In 2019 he was named the Armond and Elena Hairapetian Chair Professor in Engineering and Medicine at UCLA. His research pioneered the use of inertial fluid dynamic effects for the control, separation, and analysis of cells in microfluidic devices. His recent work extends into numerous other fields of biomedicine and biotechnology including lab-on-a-particle technologies, directed evolution of cells, rapid diagnostics, mechanomedicine, next generation biomaterials, and phenotypic drug screening. He has also been a leader in technology entrepreneurship: He co-founded several companies that are commercializing UCLA intellectual property developed in his lab including CytoVale, Vortex Biosciences, Tempo Therapeutics, Forcyte, and Ferrologix. Among other honors he received the Presidential Early Career Award for Scientists and Engineers (PECASE) and was elected a Fellow of the American Institute for Medical and Biological Engineering in 2016, was elected a Fellow of the Royal Society of Chemistry (FRSC) in 2014, was awarded the National Science Foundation (NSF) Faculty Early Career Development award and the U.S. Office of Naval Research (ONR) Young Investigator Award, the Packard Fellowship and Defense Advanced Research Projects Agency (DARPA) Young Faculty Award, and received the National Institutes of Health (NIH) Director's New Innovator Award and Coulter Translational Research Award.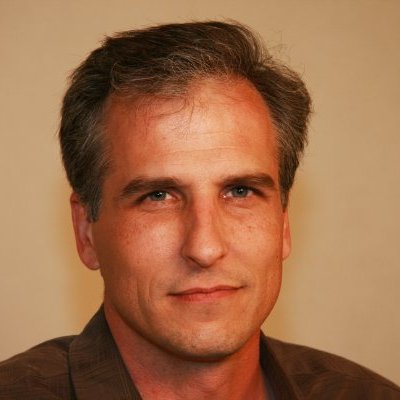 Dr. Don Arnold
Dr. Don Arnold received his B.A. in Chemistry from Cornell University and his Ph. D. from the University of California at Berkeley, studying chemical reaction dynamics and molecular spectroscopy. He completed post-doctoral studies at the University of Southern California with Professor Curt Wittig and Professor Hanna Reisler, studying molecule-surface scattering dynamics. In 1997, Don accepted a Senior Technical Staff position at Sandia National Laboratories, where he changed his focus to the development of microfluidics and microscale chemical analysis systems. In May 2000, Don co-founded a spin-out company based on this technology, Eksigent Technologies. Don led Eksigent's microfluidic technology development effort, included winning an Advanced Technologies Program grant, developing key electrokinetic flow control technologies and managing Eksigent's intellectual property portfolio. In 2007, Don became VP of Business Development and Strategic Alliances and played a key role in the sale of the analytical instruments portion of the business to AB SCIEX in Feb 2010. In August 2010, he led the Eksigent division of AB SCIEX as General Manager until August 2012, when he became VP of R&D and Principal Scientist in AB SCIEX. Don transitioned to Business Development in 2015 identifying and cultivating external technologies showing potential for the SCIEX pipeline. In 2017, Don founded Veristad, LLC where he is CEO and provides expert technical and business consulting for life science companies, assisting established companies during assessment of early-stage technologies and assisting early-stage technology companies as the navigate from start-up to exit. He has over 50 publications and patents and has made numerous presentations at national and international scientific conferences and universities.