Microfluidics for Drug Discovery
Bay Area Microfluidics Network (BAM), in collaboration with the Microfluidics Consortium, hosted a virtual event on February 3rd, 4:30 – 6:30 pm PST, via the Hopin.to platform.
This event was FREE to all participants.

This event was generously sponsored by:

Watch the event on our YouTube channel.
Details
Date: February 3rd, 2021
Time: 4:30 – 6:30pm PST
Location: hopin.to
Program:
4:30 pm:
4:40 pm:
Keynote speaker 1: Dr. David Weitz, Professor of Physics, Harvard University
Keynote speaker 2: Joshua Cantlon, Product Development Manager, SCIENION
Discussion with speakers: (Moderator) Dr. Don Arnold, CEO, Veristad
5:50pm:
6:00pm:
Speakers
Dr. David Weitz
Weitz received his PhD in physics from Harvard University and then joined Exxon Research and Engineering Company, where he worked for nearly 18 years. He then became a professor of physics at the University of Pennsylvania and moved to Harvard at the end of the last millennium as professor of physics and applied physics. He leads a group studying soft matter science with a focus on materials science, biophysics, microfluidics and flow in porous media. Several startup companies have come from his lab to commercialize research concepts.
Joshua Cantlon
Joshua Cantlon is the product development manager for Scienion, a world leader in precision dispensing for biotechnology and diagnostics applications. He received his BSc in chemical engineering from Oregon State University in 2009 where he focused in bioprocessing. He has worked in life science automation for the past 10 years where he has adapted industrial robotics for use in a variety of applications. Notably, he has developed an automated platform for multi-sample loading of liquid-cell transmission electron microscopy experiments for real-time nanoscale imaging, processes for targeted drug delivery device manufacturing, and an open air microfluidics chip for nanoliter scale single cell library preparations. Working both with academic and industry partners, Mr. Cantlon has collaborated on multiple single-cell applications including scRNAseq, scWGA, scLC-MS, spatial transcriptomics, HTP cloning, rare cell isolation, and standards generation.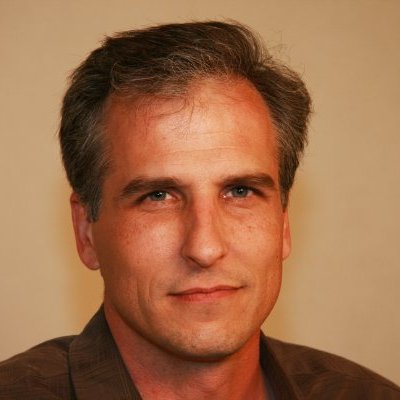 Dr. Don Arnold
Dr. Don Arnold received his B.A. in Chemistry from Cornell University and his Ph. D. from the University of California at Berkeley, studying chemical reaction dynamics and molecular spectroscopy. He completed post-doctoral studies at the University of Southern California with Professor Curt Wittig and Professor Hanna Reisler, studying molecule-surface scattering dynamics. In 1997, Don accepted a Senior Technical Staff position at Sandia National Laboratories, where he changed his focus to the development of microfluidics and microscale chemical analysis systems. In May 2000, Don co-founded a spin-out company based on this technology, Eksigent Technologies. Don led Eksigent's microfluidic technology development effort, included winning an Advanced Technologies Program grant, developing key electrokinetic flow control technologies and managing Eksigent's intellectual property portfolio. In 2007, Don became VP of Business Development and Strategic Alliances and played a key role in the sale of the analytical instruments portion of the business to AB SCIEX in Feb 2010. In August 2010, he led the Eksigent division of AB SCIEX as General Manager until August 2012, when he became VP of R&D and Principal Scientist in AB SCIEX. Don transitioned to Business Development in 2015 identifying and cultivating external technologies showing potential for the SCIEX pipeline. In 2017, Don founded Veristad, LLC where he is CEO and provides expert technical and business consulting for life science companies, assisting established companies during assessment of early-stage technologies and assisting early-stage technology companies as the navigate from start-up to exit. He has over 50 publications and patents and has made numerous presentations at national and international scientific conferences and universities.