Microfluidics for Tissue-Level Transcriptomics
Bay Area Microfluidics Network hosted a virtual event on May 5th, 4:30 – 6:30 pm PST, via Zoom. Please join us for exciting talks, discussions, and virtual networking!
This event was FREE to all participants.
Watch the event on our YouTube channel.
Details
Date: May 5th, 2021
Time: 4:30 – 6:30pm PST
Location: The event was hosted on Zoom.
Program:
4:30 pm:
4:40 pm:
Keynote speaker 1: Dr. Govind Kaigala, Staff Scientist, IBM Research Europe
Keynote speaker 2: Keynote speaker 2: Dr. John Bashkin, VP Business Development, S2 Genomics
Discussion with speakers: (Moderator) Dr. Don Arnold, CEO, Veristad
5:50pm:
Job board (if you would like to post jobs, please contact us)
6:00pm:
Speakers
Dr. Govind Kaigala
Govind Kaigala is currently a Staff Scientist at IBM Research Europe based at Zurich, Switzerland. He received his PhD from the University of Alberta and was a post-doc at Stanford University before joining IBM Research. At IBM he leads activities on liquid scanning probes and their applications to biointerfaces and a few years back initiated a program on next-generation tumor profiling systems that combines microscale assays and data analysis for precision medicine applications. He is passionate about translational clinical/medical research and with his team strives to bring quantitation in biology and medicine by leveraging micro-and nanosystems.
Dr. John Bashkin
John Bashkin is a co-founder and VP Business Development for S2 Genomics. He has 30 years' experience leading innovation programs and business development in life sciences. He previously held senior positions at Molecular Dynamics, where he led the development of the MegaBACE 1000 96-capillary sequencing system, Amersham, and SRI International. He received his Ph.D. in Chemistry from Indiana University and an MBA from Santa Clara University.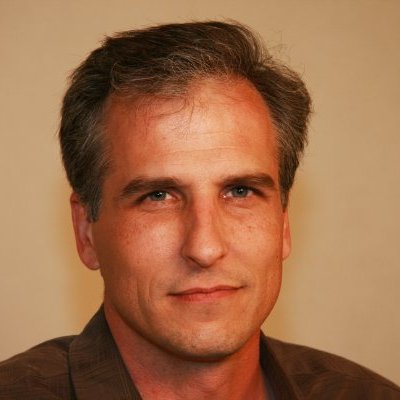 Dr. Don Arnold
Dr. Don Arnold received his B.A. in Chemistry from Cornell University and his Ph. D. from the University of California at Berkeley, studying chemical reaction dynamics and molecular spectroscopy. He completed post-doctoral studies at the University of Southern California with Professor Curt Wittig and Professor Hanna Reisler, studying molecule-surface scattering dynamics. In 1997, Don accepted a Senior Technical Staff position at Sandia National Laboratories, where he changed his focus to the development of microfluidics and microscale chemical analysis systems. In May 2000, Don co-founded a spin-out company based on this technology, Eksigent Technologies. Don led Eksigent's microfluidic technology development effort, included winning an Advanced Technologies Program grant, developing key electrokinetic flow control technologies and managing Eksigent's intellectual property portfolio. In 2007, Don became VP of Business Development and Strategic Alliances and played a key role in the sale of the analytical instruments portion of the business to AB SCIEX in Feb 2010. In August 2010, he led the Eksigent division of AB SCIEX as General Manager until August 2012, when he became VP of R&D and Principal Scientist in AB SCIEX. Don transitioned to Business Development in 2015 identifying and cultivating external technologies showing potential for the SCIEX pipeline. In 2017, Don founded Veristad, LLC where he is CEO and provides expert technical and business consulting for life science companies, assisting established companies during assessment of early-stage technologies and assisting early-stage technology companies as the navigate from start-up to exit. He has over 50 publications and patents and has made numerous presentations at national and international scientific conferences and universities.