Microfluidics for Fertility
Bay Area Microfluidics Network (BAM) held a virtual event on October 7th, 4:30 – 6:30 pm PDT, on Zoom.
Details
Date: October 7th, 2021
Time: 4:30 – 6:30pm PDT
Location: This event was hosted on Zoom.
Program:
4:30 pm:
4:40 pm:
Keynote speaker 1: Utkan Demirci, Professor of Radiology, Stanford University School of Medicine
Keynote speaker 2: Bruce Gale, Professor of Mechanical Engineering, University of Utah
Discussion with speakers: Don Arnold, Founder and CEO, Veristad
5:50pm:
6:00pm:
Virtual networking in Zoom breakout rooms
Speakers
Prof. Utkan Demirci
Dr. Demirci is currently a Professor with tenure at Stanford University School of Medicine and Principal Investigator of the Demirci Bio-Acoustic MEMS in Medicine (BAMM) Lab at the Canary Center at Stanford for Cancer Early Detection. He received his B.S. degree in Electrical Engineering in 1999 as a James B. Angell Scholar (summa cum laude) from University of Michigan, Ann Arbor. He received his M.S. degree in 2001 in Electrical Engineering, M.S. degree in Management Science and Engineering in 2005, and Ph.D. in Electrical Engineering in 2005, all from Stanford University.
Prof. Bruce Gale
Bruce K. Gale received his undergraduate degree in Mechanical Engineering from Brigham Young University in 1995 and his PhD in Bioengineering from the University of Utah in 2000. He was an assistant professor of Biomedical Engineering at Louisiana Tech University before returning to the University of Utah in 2001 where he is now Chair and a professor of Mechanical Engineering. He is currently Director of the Utah State Center of Excellence for Biomedical Microfluidics, a center devoted to research and commercialization activities around microfluidic devices. His primary interests include solving medical, biology, and chemistry problems using a variety of microfluidic approaches to complex and challenging medical and biological assays. Specifically, he is working to develop a microfluidic toolbox and approaches for the rapid design, simulation, and fabrication of devices with medical and biological applications. The ultimate goal is to develop platforms for personalized medicine, which should allow medical treatments to be customized to the needs of individual patients. As an outgrowth of his work, 6 companies have been formed and he maintains a role at each. The first is Carterra, a multiplexed instrument development company focused on protein characterization in the pharmaceutical industry that was spun out of his lab in 2005. The others include: Espira, which focuses on pathogen detection and exosome separations; Nanonc, which focuses on reproductive medicine applications of microfluidics; wFluidx, which focuses on genotyping zebrafish embryos; and Microsurgical Innovations, which focuses on miniature medical devices; and Utah Nanoplate, which focuses on manufacturing of diagnostic microfluidic systems.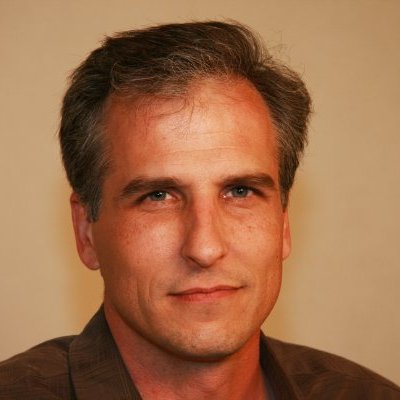 Dr. Don Arnold
Dr. Don Arnold received his B.A. in Chemistry from Cornell University and his Ph. D. from the University of California at Berkeley, studying chemical reaction dynamics and molecular spectroscopy. He completed post-doctoral studies at the University of Southern California with Professor Curt Wittig and Professor Hanna Reisler, studying molecule-surface scattering dynamics. In 1997, Don accepted a Senior Technical Staff position at Sandia National Laboratories, where he changed his focus to the development of microfluidics and microscale chemical analysis systems. In May 2000, Don co-founded a spin-out company based on this technology, Eksigent Technologies. Don led Eksigent's microfluidic technology development effort, included winning an Advanced Technologies Program grant, developing key electrokinetic flow control technologies and managing Eksigent's intellectual property portfolio. In 2007, Don became VP of Business Development and Strategic Alliances and played a key role in the sale of the analytical instruments portion of the business to AB SCIEX in Feb 2010. In August 2010, he led the Eksigent division of AB SCIEX as General Manager until August 2012, when he became VP of R&D and Principal Scientist in AB SCIEX. Don transitioned to Business Development in 2015 identifying and cultivating external technologies showing potential for the SCIEX pipeline. In 2017, Don founded Veristad, LLC where he is CEO and provides expert technical and business consulting for life science companies, assisting established companies during assessment of early-stage technologies and assisting early-stage technology companies as the navigate from start-up to exit. He has over 50 publications and patents and has made numerous presentations at national and international scientific conferences and universities.