Microfluidics: Design for Manufacturing
The Bay Area Microfluidics Network hosted an event on April 14th, 6:00 – 9:00 pm PDT at the Gaines Gallery in Oakland with a buffet dinner, exciting talks, and networking.
This event was free to all participants. It was great to see everyone in person again!
This event was generously sponsored by:

Details
Time: 6:00 – 9:00pm PDT
Location: Gaines Gallery, 1740 Telegraph Ave, Oakland, CA 94612
Program:
6:00 pm:
Buffet dinner from La Mediteranee
6:40 pm:
Introduction from the BAM team
Message from Stratec
7:00 pm:
Keynote speaker 1: Abe Lee, Professor of Biomedical Engineering, University of California, Irvine
Keynote speaker 2: Leanna Levine, President & CEO, ALine, Inc.
Discussion with speakers: Don Arnold, Founder and CEO, Veristad
8:15pm:
Job board (if you would like to post jobs, please contact us)
8:30pm:
Speakers
Prof. Abe Lee
Lee joined UCI from the National Cancer Institute, where he served as senior technology advisor in the Office of Technology and Industry Relations (OTIR). Specifically, Lee was responsible for identifying new opportunities in interagency collaborations and new strategies to promote technology maturation, as well as for providing expert advice on promoting technology development within NIH. Before joining NCI, Lee was a program manager at the Defense Advanced Research Projects Agency (DARPA) (1999-2001) in the Microsystems Technology Office (MTO). At DARPA, he started the $59 million BioFlips (Bio-Fluidic Chips) program and was one of three founding program managers guiding the "Fundamental Research at the Bio:Info:Micro Intersection" program. These programs set the technical foundations that were instrumental in shaping the nation's leadership position in microfluidics and BioMEMS. His research has contributed to the founding of several startup companies. He owns 55 issued U.S. patents and is author of over 120 journals articles. Professor Lee was awarded the 2009 Pioneers of Miniaturization Prize and is an elected fellow of the National Academy of Inventors (NAI), the American Institute of Medical and Biological Engineering (AIMBE), the Royal Society of Chemistry (RSC), the American Society of Mechanical Engineering (ASME) and the Biomedical Engineering Society (BMES).
At UCI, Lee is director of the Center for Advanced Design and Manufacturing of Integrated Microfluidics (CADMIM), an NSF Industry/University Collaborative Research Center. He served as the editor-in-chief for the Lab on a Chip journal (Royal Society of Chemistry) from 2017-2020 and department chair of biomedical engineering at UCI from 2010-2019. He was conference chair of the 21st International Conference on Miniaturized Systems for Chemistry and Life Sciences (MicroTAS 2017) held in Savannah, Georgia.
Dr. Leanna Levine
Dr. Levine, founder of ALine, Inc., is an entrepreneur, technologist, and inventor. She has a unique blend of technical expertise in bioanalytical science and manufacturing process development. Dr. Levine's success in new technology development has been at the intersection of physics and biology. She conceived and developed ALine's proprietary microfluidic platform.
While at Monsanto, her lab led the industry in the development of a fluorescence polarization instrument and a patented assay to screen novel therapeutics for HSV. In collaboration with Pui Kwok at the Washington University medical school, a novel fluorescence polarization SNP assay was developed, patented and sold commercially. 1998 she joined Spectrum Laboratories as Director of Hollow Fiber Manufacture and Product Development. In 2000 she was the chair of the Gordon Conference on Bioanalytical Sensors. Dr. Levine has served as conference chair for the Selectbio conferences in Microfluidics and Organ-on-Chip for the last several years. Dr. Levine is a reviewer for the NIH SBIR program.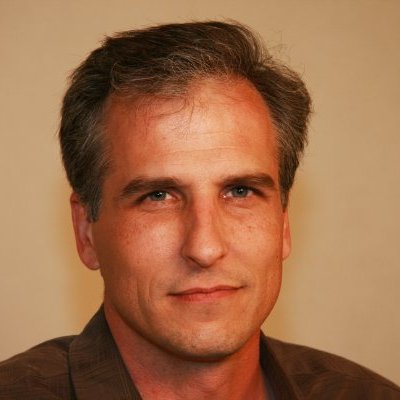 Dr. Don Arnold
Dr. Don Arnold received his B.A. in Chemistry from Cornell University and his Ph. D. from the University of California at Berkeley, studying chemical reaction dynamics and molecular spectroscopy. He completed post-doctoral studies at the University of Southern California with Professor Curt Wittig and Professor Hanna Reisler, studying molecule-surface scattering dynamics. In 1997, Don accepted a Senior Technical Staff position at Sandia National Laboratories, where he changed his focus to the development of microfluidics and microscale chemical analysis systems. In May 2000, Don co-founded a spin-out company based on this technology, Eksigent Technologies. Don led Eksigent's microfluidic technology development effort, included winning an Advanced Technologies Program grant, developing key electrokinetic flow control technologies and managing Eksigent's intellectual property portfolio. In 2007, Don became VP of Business Development and Strategic Alliances and played a key role in the sale of the analytical instruments portion of the business to AB SCIEX in Feb 2010. In August 2010, he led the Eksigent division of AB SCIEX as General Manager until August 2012, when he became VP of R&D and Principal Scientist in AB SCIEX. Don transitioned to Business Development in 2015 identifying and cultivating external technologies showing potential for the SCIEX pipeline. In 2017, Don founded Veristad, LLC where he is CEO and provides expert technical and business consulting for life science companies, assisting established companies during assessment of early-stage technologies and assisting early-stage technology companies as the navigate from start-up to exit. He has over 50 publications and patents and has made numerous presentations at national and international scientific conferences and universities.