The Role of Microfluidics in Epidemic Response
Bay Area Microfluidics Network hosted an event on February 2nd, 2023, 6:00 – 9:00 pm PST at the Marriott Marquis in San Francisco that included a buffet dinner, exciting talks, and networking.
This event was generously sponsored by:

This event was hosted in coordination with the Microfluidics Consortium's MF14.1 meeting: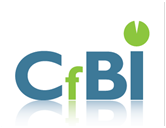 Details
Time: 6:00 – 9:00pm PDT
Location: San Francisco Marriott Marquis, 780 Mission St, San Francisco, CA 94103, Rooms 201/202
Program:
6:00 pm:
Buffet dinner from Pizza Market Catering
6:40 pm:
Introduction from the BAM team
Message from STRATEC
Message from Microfluidics Consortium
7:00 pm:
Keynote speaker 1: Jonathan Siegrist, CTO, Cepheid
Keynote speaker 2: Juan Santiago, Professor of Mechanical Engineering, Stanford
Discussion with speakers: Don Arnold, CEO & Co-Founder, Veristad; VP Business Ops, General Inception
8:15pm:
Job board (if you would like to post jobs, please contact us)
8:30pm:
Speakers
Dr. Jonathan Siegrist
Jonathan oversees the Innovation & Technology group at Cepheid, a global team focused on Cepheid's early-stage projects. A biomedical engineer by training, most of Jonathan's career has focused on the biosensors and diagnostics space at the intersection of engineering and biology. Jonathan holds a B.S. in Electrical Engineering from UCLA, and an M.S. and Ph.D. in Biomedical Engineering from UC Irvine.
Jonathan has been at Cepheid for over 11 years and has held multiple key roles. He was previously core team lead and lead program manager for several of Cepheid's systems projects such as the GeneXpert Edge. Prior to that, Jonathan was head of consumables engineering at Cepheid while simultaneously acting as technical program director of the Cepheid-USPS-Northrop Grumman Biohazard Detection System (BDS). Jonathan was part of the teams that launched the GeneXpert R2 systems, GeneXpert Infinity, Xpert Flu/RSV, and Xpert CT/NG, among others.
Jonathan is now the Chief Technology Officer (CTO) at Cepheid, where his teams are leading strategic projects around multiplexed detection, next-gen GeneXpert instrument systems, next-gen assays for oncology and infectious diseases incl. host response applications, assay time-to-result breakthroughs, novel data science applications, and other key innovation projects such as clinical implementation studies using GeneXpert technology.
Jonathan spends most of his time with his wife Sara and his two daughters and they love hiking, cooking, watching movies, and traveling.
Prof. Juan Santiago
Juan Santiago received his MS and PhD in Mechanical Engineering from the University of Illinois at Urbana-Champaign in 1995. His research includes the development of microsystems for on-chip chemical and biochemical analysis, methods for sample preparation, miniature pumps, and electric-field based deionization methods. Applications of this work include genetic analysis, drug discovery, portable power generation, and the production of drinking water. Among other recognition, he was awarded a National Science Foundation Presidential Early Career Award for Scientists and Engineers (PECASE) ('04) and the Outstanding Achievement in Academia Award by the GEM Foundation ('06). He is a Fellow of the American Physical Society, a Fellow of the American Society of Mechanical Engineering, an Associate Editor of the journal Microfluidics and Nanofluidics, co-founder of several companies in the microfluidics area, co-inventor of micron-resolution particle image velocimetry (Micro-PIV), and director of the Stanford Microfluidics Laboratory. He has served as Associate Editor of the journal Lab on a Chip ('08-'13). Santiago has given 25 keynote and named lectures and more than 100 additional invited lectures. As one measure of impact, his work is cited about 1000 times per year (Scopus h index of 43, and Google Scholar h index of 52). He has graduated 24 PhD students and advised eight postdoctoral researchers. 16 of his former advisees are now professors at major universities. He has authored and co-authored over 150 archival publications and 200 conference papers, and holds 34 patents.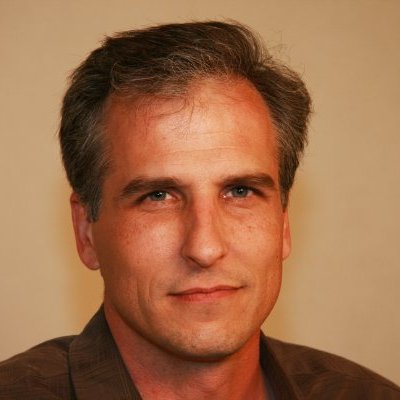 Dr. Don Arnold
Dr. Don Arnold received his B.A. in Chemistry from Cornell University and his Ph. D. from the University of California at Berkeley, studying chemical reaction dynamics and molecular spectroscopy. He completed post-doctoral studies at the University of Southern California with Professor Curt Wittig and Professor Hanna Reisler, studying molecule-surface scattering dynamics. In 1997, Don accepted a Senior Technical Staff position at Sandia National Laboratories, where he changed his focus to the development of microfluidics and microscale chemical analysis systems. In May 2000, Don co-founded a spin-out company based on this technology, Eksigent Technologies. Don led Eksigent's microfluidic technology development effort, included winning an Advanced Technologies Program grant, developing key electrokinetic flow control technologies and managing Eksigent's intellectual property portfolio. In 2007, Don became VP of Business Development and Strategic Alliances and played a key role in the sale of the analytical instruments portion of the business to AB SCIEX in Feb 2010. In August 2010, he led the Eksigent division of AB SCIEX as General Manager until August 2012, when he became VP of R&D and Principal Scientist in AB SCIEX. Don transitioned to Business Development in 2015 identifying and cultivating external technologies showing potential for the SCIEX pipeline. In 2017, Don founded Veristad, LLC where he is CEO and provides expert technical and business consulting for life science companies, assisting established companies during assessment of early-stage technologies and assisting early-stage technology companies as the navigate from start-up to exit. He has over 50 publications and patents and has made numerous presentations at national and international scientific conferences and universities.